The scenic and delectable Pumpkin Show of Murta makes its return on the days 11th, 12th, 18th and 19th of November.
Long, plump, colourful, and always unique, pumpkins are among the symbols of autumn. While they are often associated with Halloween, their history dates back to the time of the Phoenicians. However, they truly gained popularity after the discovery of America. These whimsical gourds even have a playful scientific name: cucurbits. For 37 years, Murta, a picturesque hillside hamlet in the Val Polcevera area of Genoa, has been the proud host of the renowned "Mostra della Zucca di Murta".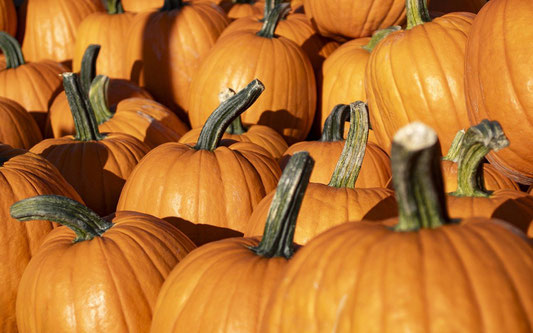 Two weekends of Pumpkin Delight
The festivities kick off on Saturday, November 11th, and Sunday, November 12th, and continue with an encore on Saturday, November 18th, and Sunday, November 19th. The theme for 2023 is "Pumpkins: Bridging Sports and Games. Staying Fit with Cucurbits." The exhibition stands, set up alongside the Murta parish, showcase the beloved garden fruit in all its splendid diversity. In addition to the pumpkins, you'll discover tempting pumpkin-themed delicacies such as pumpkin jams, pumpkin-infused pasta, and delightful pumpkin sweets. Prizes will be awarded for the largest pumpkin, the longest pumpkin, the quirkiest pumpkin, and the most beautiful pumpkin.
[For more information, visit the event's website: https://www.murtaezucche.it/]