Liguria, Italy, boasts lush forests perfect for porcini mushroom hunting, with diverse locations like Pigna, Castelvittorio, and Triora providing immersive experiences. Bardineto's Festa Nazionale del Fungo d'Oro and the scenic beauty of Mount Beigua are must-visit spots. Valle Scrivia, Valle Stura, and Valfontanabuona offer aromatic woods with porcini mushrooms.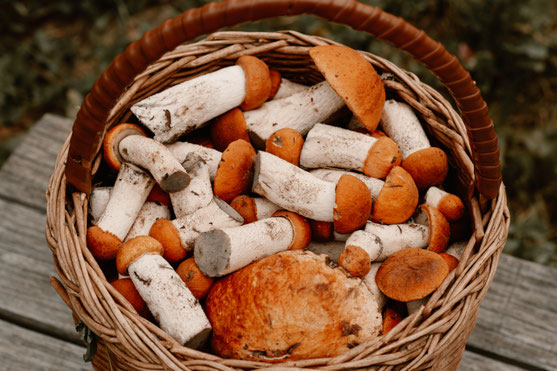 Sesta Godano and Varese Ligure in the Vara Valley are known for their organic produce and top-quality porcini mushrooms. Cinque Terre's Campiglia and Volastra hide elusive varieties like the violaceo-capped Colombina and the sought-after black porcini.
Adhering to Liguria's regulations is crucial, with a daily limit of 3 kilograms per person and designated collection days in specific regions. Use a wicker basket, knife, and brush for effective collection without disturbing the forest floor. Opt for dry cleaning methods to retain their rich flavour.
Partake in Liguria's vibrant mushroom festivals and workshops, such as the Fiera del Fungo in Pornassio, and enjoy authentic Ligurian flavours  at 'Ca Mea' in Badalucco, known for its exquisite funghi porcini dishes.