Italy's countryside has a timeless charm that captivates hearts. If you dream of peace, authenticity, and natural beauty, Italy's rural landscapes offer a unique way of life.
Why Choose the Italian Countryside?
Italy's countryside, in various regions, offer compelling reasons to consider making it your home: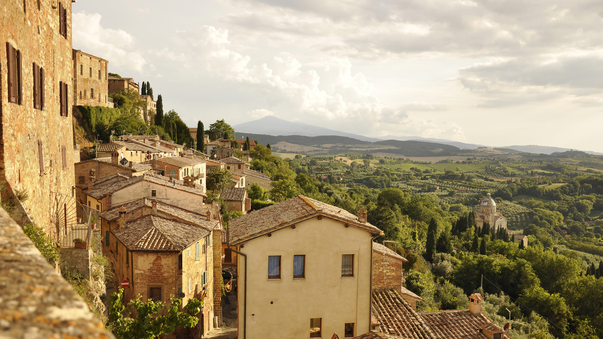 1. Scenic Beauty: from Tuscany to Liguria, Italy's countryside boasts breathtaking landscapes with rolling hills and vineyards.
2. Cultural Richness: Immerse yourself in Italy's rich culture, where each region has unique traditions, festivals, and culinary specialties.
3. Culinary Delights: Savour Italy's cuisine with access to fresh, local ingredients in the countryside.
4. Escape the Urban Rush: Find serenity in the countryside, away from city life's hustle and bustle.
5. Coastal Proximity: Some regions, like Liguria, Campania and Arbuzzo offer both countryside living and easy access to the Italian coastline.
Finding Your Dream Countryside Home:
Whether it's Tuscany, Umbria, Liguria, or other Italian regions, we specialise in connecting you with properties that match your vision. From rustic farmhouses to elegant villas, we'll guide you through the rel estate market.
Italy's countryside, in various regions, combines rural tranquility with culture and natural beauty. If you dream of a life surrounded by breathtaking landscapes and delectable cuisine, Italy's countryside is where you'll find it.