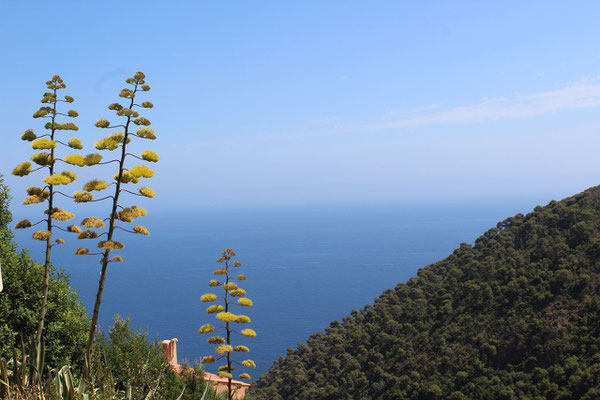 If you love to hike and love Italian culture, the Cinque Terre is the place for you!
Cinque Terre which is a UNESCO world heritage site and translates to "five lands" are gorgeous ancient fishing villages located along the dramatic Ligurian coastline.
The hiking trail "Sentiero Azzurro" in English (blue trail) is the most famous trail in the Cinque Teere and it stretches along the coast and connects all five villages (Monterosso, Vernazza, Corniglia, Manarola and Riomaggiore).
The entire hiking trail can be finished in about 5-6 hours, but most people divide it in a few days to be able to stop and enjoy time in each village.
A hiking trip in the Cinque Terre is definitely one of the hikes with most epic views a person can do in Italy. The blue trail will take you through historic colorful villages, olive groves and citric orchards while having incredible sea views.