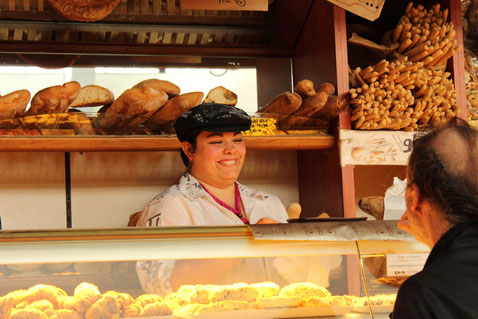 There is no better way to experience some of the most significant elements of Italian culture such as locals and traditional food in one place: a local food market.
Food is an essential part of Italian life, and you can truly be amazed by the color, scents and visuals you will get in a food market where the locals go to shop for fresh products.
Italians cook with fresh season ingredients, that's a great part of why food in Italy is so delicious. Local food markets are suggestive places where you will have the opportunity to check out the local ingredients that go into Italian dishes or choose from many options of traditional food to try that will not disappoint you.
These are some of the most vibrant markets that are definitely worth visiting:
Mercato Oriental, Genoa-Liguria

Sant'Ambrogio Market, Florence-Tuscany

Piazza del Popolo, Orvieto-Umbria

Porta Palazzo, Turin-Piedmont

Mercato Centrale, Milan-Lombardy

Rialto Market, Venice-Veneto

Testaccio Market, Rome-Lazio

Pignasecca Market, Naples-Campania

Catania Fish Market, Catania-Sicily

San Benedetto Market, Cagliari-Sardinia.