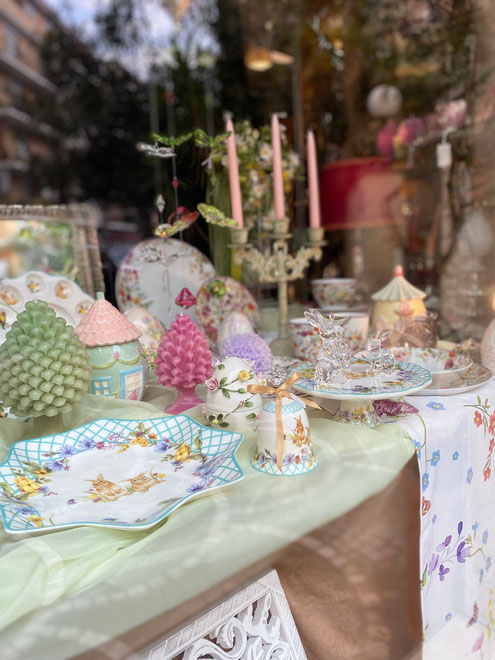 Italians really know how to put on a holiday show but specially on Easter (Pasqua). 
The shops are full of easter decorations displaying through windows. You can see all sizes of chocolate eggs with hidden surprises inside symbolizing resurrection. Bakery's and pastry shops are filled with the smell of "colomba" which is a typical Italian easter dessert that consists in a cake with the shape of a pigeon symbolizing peace.
The easter season starts before the Carnevale celebrations and finishes the Monday after Sunday easter, in which Italians celebrate "Pasquetta" which according to tradition, you are free to celebrate as you wish. 
As Italians say: "Natale con i tuoi, a Pasqua con chi vuoi."
(Christmas with your parents, Easter with whomever you want). 
Many Italians attend processions on Palm Sunday and Good Friday, solemn Mass on Easter Sunday and spend "Pasquetta" the last day of easter having picnics or doing different kind of outdoor activities with family and friends. 
 The fact is regardless you are religious or not, Italy is a country rich in traditions to spend this time and enjoy the delicious atmosphere.