Ingredients (4 portions):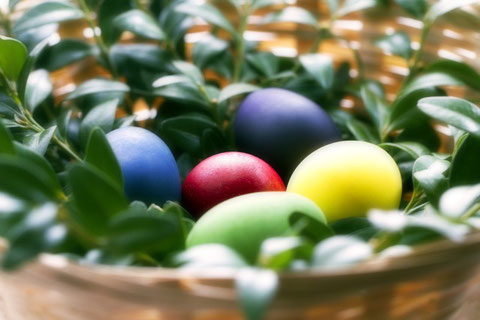 Dough:
125 g of flour (type 550)
50 ml of water
1 tbsp olive oil
pinch of salt
1/2 egg yolk
1/2 kg of fresh spinach
1 liter of boiling water
75 g ricotta
1/2 shallot (finely diced)
1 tbsp olive oil
1 egg
1/2 slice of Italian white bread (dry, debarked, small diced)
10 ml of milk for soaking
30 g of Parmesan, grated
salt and pepper
3 eggs
1/2 egg yolk to brush
Olive oil for shaping and brushing
Flour for the work surface
Preparation:
Mix all ingredients. Knead thoroughly and form six small balls. Cover your mixture and allow it to rest for 1 hour. Roll out one of the balls with the rolling pin on a floured table as thin as possible. Place the dough in an oiled springform pan so that it overlaps the raised edge of the shape by about 1 cm. Oil the dough a little and place a second and third layer of dough over it. For the rest of the dough, the filling is prepared. Let the white bread swell in the milk. Prepare the spinach, make sure to wash it thoroughly and place in a sieve. Pour 2 liters of boiling water over it slowly and squeeze out all the liquid. Sauté the shallot in oil, add the spinach and cook, then season with salt and pepper and chop. Mix the spinach with the soaked bread, the parmesan, the 2 eggs and the ricotta and season to taste again. Now spread the mixture over the dough, smooth it out and push in 6 evenly distributed wells, in each of which an opened egg is placed. Take care that the yolks remain whole.
Then, make three thin layers of dough, always oil, except the top and carefully over it. Roll the overlapping layers of dough inward and press to form a thick rim. Mix the egg yolk with a little oil and spread the top layer of dough with it.
Bake in the oven at 180 ° C for approx. 45 - 50 minutes, eventually cover with aluminum foil loosely if the coating becomes too dark. Serve lukewarm.