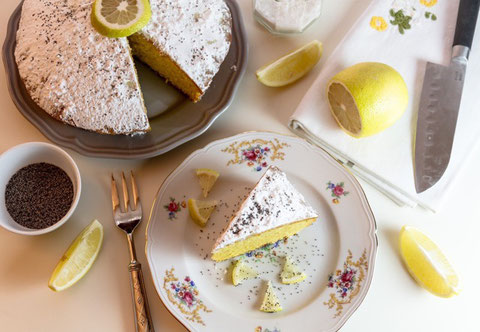 Ingredients:
6 eggs
200 grams of sugar
120 grams of butter
180 grams of flour
1 ½ pack of baking powder
2 pieces of organic lemons
1 pinch of salt
Preparation:
Separate the egg yellows from the whites and then beat the egg whites with a pinch of salt until stiff.
First, rub the lemon peels completely and then squeeze out the juice.
After that, beat the egg yolks with the sugar until frothy. Melt the butter, mix the flour with the baking powder and sift it again and stir the mixture together with the juice and the grated zest of the lemons to form a smooth dough.
Fold in the egg whites carefully and pour into a greased springform pan. Bake at 180 degrees (convection) for about 20-30 minutes.